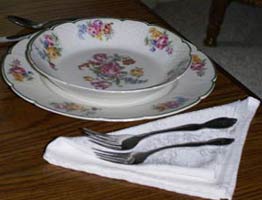 Adirondack Dining .com is the premier online guide to fine dining & lodging throughout Upstate New York, the Lake Champlain Valley & the Adirondacks showcasing the regions best restaurants and popular eateries. The Adirondacks has long been known for its truly unique and varied cuisine ranging from fresh caught native brook trout cooked over an open campfire to world class dining at five star resorts.
In the internationally acclaimed City of Saratoga Springs, diners can choose from over fifty exciting restaurants with menus featuring everything from spicy Mexican foods to hearty homecooked meals. If romantic candle light dining in a Great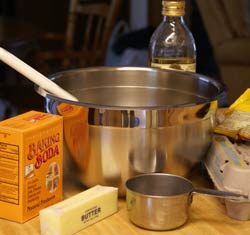 Camp setting appeals to you, the beautiful Saranac Lake and Lake Placid region offers an unparralled experience. Because of the abundant fish and game found throughout the Adirondacks, visitors have the opportunity to sample such native culinary delights as smoked
venison, roast duck, and fresh rainbow trout.
We invite you to take a virtual tour of some of our most popular travel destinations including Saratoga Springs, Ballston Spa, Glens Falls, Lake George, Ticonderoga, Old Forge, Blue Mt. Lake, Canton, Watertown, Saranac Lake, Lake Placid (host of the 1932 & 1980 winter Olympics) and the City of Plattsburgh. In neighboring Vermont, experience the beauty of Lake Champlain and the Lake Champlain Valley featuring the historic communities of Burlington, Shelburne, Charlotte, Vergennes, Middlebury, St Albans, and the Grand Isles of NW Vermont.






"Adirondack Cuisine"
on Mountain Lake PBS

Senior Producer and Host Derek Muirden and Chef Armand C. Vanderstigchel
Join host Derek Muirden and European trained Chef Armand C. Vanderstigchel for an hour long culinary celebration of the best recipes from the best restaurants, inns, and B&Bs in the Adirondacks!

Enjoy this hour long "culinary celebration" that brings you the best recipes from some of the best restaurants, inns and B&B's in the Adirondacks. Adirondack Cuisine is taped on location at the Adirondack Landmark Saranac Hotel, where the award-winning Senior Producer and Host, Derek Muirden, takes viewers on a tour of the restaurants, inns and B&B's,

Adirondacks.com Internet Publishing Group and Mountain Lake PBS television announce a powerful online partnership to promote Mountain Lakes award winning programming and important educational mission throughout Upstate New York and Canada.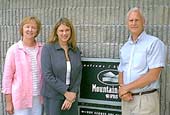 Alice Recore (left) CEO of Mountain Lake PBS and Marie Mercier (middle)Communications Coordinator with Rob Grant (right) President, Adirondacks.com Internet Publishing Group

prior to European trained Chef Armand preparing a dish made famous by each of the restaurants. Mountain Lake PBS has a long and distinguished record of producing Adirondack programming for New York State and the PBS national audience. Adirondack Cuisine is sure to carry on that tradition. Derek and Chef Armand will put a visual and delightful spin on the art of Adirondack cooking.
Adirondack Cuisine is produced by Mountain Lake PBS, in association with Berkshire House Publishers, Inc. Berkshire House is the publisher of Adirondack Cuisine (the book); authored by Chef Armand C. Vanderstigchel and Robert E. Berkel, Jr. Chef Armand and Robert celebrate great recipes from the entire Adirondack region, in all it's seasons. The 239 page book is complete with full page color photographs of many of the dishes, and is easily the most complete Adirondack recipe book ever published.



Paul Smith's College & the Adirondacks.com Internet Publishing Group join forces to showcase Paul Smith's unique curriculum and promote Hospitality and Culinary Arts in the Adirondacks.
Paul Smith's program features the Statler Hospitality Center which houses five full-service laboratory kitchens, a retail bakery and the new Statler "World-Link" high-tech classroom facility (dedicated to the Hospitality and Culinary Arts Division). The college-owned and operated 92-room Hotel Saranac in nearby Saranac Lake includes two restaurants and a bakery.


New York Culinary Arts
New York State offers a wide variety of world-class culinary institutes and schools taught by renowned world masters using the finest in equipment and ingredients. From the French Culinary Institute & the Institute of Culinary Education in New York City to Paul Smith's College in the Adirondacks, New York State has some of the finest culinary schools in the country.


Culinary Arts Programs
In a Culinary Arts Program, students learn the theory, practice and art of cooking. A student will learn skill development in: theory, technique, palate training, speed and teamwork. This approach assures that students move quickly yet thoroughly through a program, while learning the elements that are essential for a successful culinary career. Pastry and Baking Arts Programs are international in their scope. Many programs will offer students a comprehensive hands-on experience of the components of baking which includes units on everything from breads and cakes to confections and frozen desserts. The Culinary Management Program is an innovative course designed for individuals who want to manage, grow, open or own a culinary business. A culinary business is broadly defined to include food-and-beverage operations such as restaurants, catering companies and specialty-food or pastry shops.


Ever dreamed of becoming a chef?
Cooking schools can make your dreams a reality. Imagine commanding a platoon of sous chefs in a glamorous, stainless steel kitchen and presenting fabulous meals to hundreds of people. Please follow the blue links below for more information.

Worried About Losing your Job?
Our goal is to help make your life recession proof!
We have put together a directory of resources to help you navigate around the gathering storm on the economic horizon. There is job security if you have the skills and services people need. Avoid managerial jobs in retail sectors or construction-related jobs that could possibly feel the pinch when cash gets tight.


ADIRONDACK CAREER DIRECTORY

Are you tired of your job? Ever thought about going back to school in your spare time to further your career?

Online programs give working adults and full-time students tremendous scheduling flexibility and the opportunity to earn a degree in less time than is usually possible through on-campus attendance.
If you want to start or accelerate your career, explore the online programs & request free information in the following areas:
click on the links below

ONLINE SCHOOLS

EARN YOUR DEGREE FROM HOME!



THE POSITION OF NEW YORK STATE CORRECTION OFFICER:

Candidates must be 21 years of age on or before the date of their appointment Correction Officer positions are located throughout New York State in various facilities of the NYS Department of Correctional Services.
As a Correction Officer, under the direct supervision of a higher-ranking officer, you would be responsible for the custody and security, as well as the safety and well-being of criminal offenders in State Correctional Facilities and Correctional Camps. You would supervise the movement and activities of inmates; make periodic rounds of assigned areas; conduct searches for contraband; maintain order within the facility; and prepare reports as necessary. You would advise inmates on the rules and regulations governing the operation of the facility and assist them in resolving problems. You would have a high degree of responsibility for your actions and decisions. You may also be required to carry firearms in the performance of certain duties and to perform other related work as required.



The majority of jobs in the New York State Department of Correctional Services are filled by Correction Officers, who are required to pass a written Civil Service exam and undergo extensive medical, psychological, and background checks. Correction Officer positions are located throughout New York State in various facilities of the Department of Correctional Services. Correction Officers are responsible for the custody and security as well as the safety and well being, of criminal offenders in State Correctional Facilities.

Click here for more information on jobs in criminal justice!


Adirondack Culinary Arts
The Adirondacks & the Lake Champlain Valley of Upstate New York & Vermont have long been known for their truly unique & varied cuisine ranging from fresh caught native brook trout cooked over an open campfire to world class dining at five star resorts. In the internationally acclaimed Olympic Village of Lake Placid, diners can choose from exciting restaurants with menus featuring everything from sushi and health foods to hearty Adirondack homecooked meals. The Culinary Arts program at Paul Smith's College in the Adirondacks was founded on the principle of learning by doing. Many of todays local chefs learned their trade at Paul Smith's.
click here for more information on culinary arts.



Search for two- & four-year degrees in Culinary Arts & Baking
Side-by-side comparisons of 35 culinary schools.
Learn the culinary skills you need to get ahead!

Culinary Institutes .com
click here




Have you ever thought about publishing your very own book about dining in the Adirondacks?

You Have The Talent, We Have The Resources!



Are you an author looking to publish your masterpiece? BookPublishers.com could connect talented writers like you with willing book publishers. For many talented authors, the most difficult obstacle isn't writer's block—it's finding a receptive publisher to publish their books. Because publishers have to sift through so many works, they may dismiss some unfairly, or be so short-staffed that they don't have the time to give each manuscript its fair consideration.
Book Publishers.com
click here
For those who decide that finding a publisher isn't the right choice for them, self-publishing can be a great alternative. With self-publishing a writer can maintain editorial control, as well as keep all proceeds from the book sales. Whatever your preference, BookPublishers.com wants to help you on your journey to become a published author! You have the talent, we have the resources.
click here for more information
Adirondack Shopping
Shopping is at its best in the Adirondacks - we showcase the regions finest boutiques, galleries, stores and antique & craft shops throughout Upstate New York, the Lake Champlain Valley & the Adirondacks. The Adirondack Region has been renowned for its shopping, hospitality and lodging since the turn of the century when the rich and famous constructed spectacular Great Camps and huge rustic hotels during the "Gilded Age". Today, visitors have their pick from a wide and eclectic assortment of shopping and services ranging from Adirondack gifts, rustic furniture, crafts and artwork to household items, pet care and lawn and garden equiptment. click here.
AdirondackDining.com gives you everything you need to know to plan your trip online when visiting Upstate New York and the Adirondacks. It's all right here at your fingertips . . . with just a click of your mouse!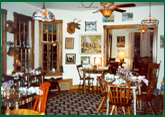 Paradox Lodge
76 Saranac Ave, Lake Placid, NY 12946
Phone: 518-523-9078 toll Free: (877) 743-9078
The restaurant at Paradox lodge is open to the public for dinner starting at 6:00 pm (or earlier by prior arrangement) Tuesday through Sunday. The type of food prepared by Chef Moses LaFountaine is French/American. A sample menu and wine list my be viewed on our website. In addition to our regular menu there are several special items featured daily such as: appetizers: lobster bisque, fresh cream of asparagus soup, Tuscan bean soup, smoked trout , crab and avocado; main course: big eye tuna, red snapper, salmon, wild stripe bass, grouper, pork Normandy with Calvados and apples, lobster and scallops over angel hair pasta, fresh veal chop. Our facility is ideal for small group functions and weddings and may be exclusively reserved. We offer a full bar in addition to the wine list and during the warmer months you may enjoy your cocktails on either on the front porch or in our back yard where we have a pleasant lakeside setting. Reservations are recommended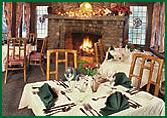 Veranda Restaurant-1 Olympic Drive, Lake Placid NY 12946 Phone: 518-523-3339 email: dining@lakeplacidcp.com A casual setting in a magnificently restored Adirondack manor. Our award winning chef offers traditional American & French cuisine, selected menu items include: Chateaubriand, Rack of Lamb & Grilled Lobster Tails. Outdoor dining is available on beautiful covered deck overlooking the lake and mountains. Veranda was proud to host President Clinton's 54th birthday celebration. For reservations call 523-3339. "The deck of the Veranda Restaurant is one of the best places to be on a summer evening, with views of Mirror Lake and the mountains of the Sentinel and Great Ranges. " - NY Times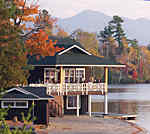 The Boat House - Mirror Lake Drive, Lake Placid NY 12946 Phone: 518-523-4822 email: dining@lakeplacidcp.com A perfect Adirondack evening begins with the Boat House Restaurant located on the pristine shores of Mirror Lake. With its Adirondack Great Camp atmosphere, spectacular sunsets, views and covered deck extending over the water, the Boat House affords a truly memorable vantage point. The menu features fresh fish, pasta dishes, savory items from the grill and garden fresh salads.

Dining By County
Adirondack Golf
The Adirondacks have been a summer destination for golfers for over one hundred years. It is a golfers paradise with several world class courses for you to choose from. From scenic Craigwood , to 45 hole Lake Placid Club , Whiteface Club and Resort & the Saranac Inn, to smaller Saranac Lake Golf Club and Westport Country Club, you won't be disapointed .

Golf Packages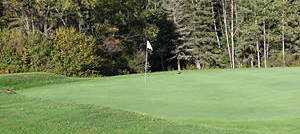 New York Golf Package
Bargain New York Golf Package & Hotel Rates. Read Reviews
and Browse Amenities! Save big on your entire trip, even last minute travel.



Lake Placid Golf Package
Lake Placid summer golf packages . Lake Placid offers hundreds of links and spectacular golf in the heart of the Adirondacks. Award-winning courses offer a unique variety of golf for players of all abilities in a truly breathtaking mountain setting.

Golf Course Homes
Find your perfect home. Residential Golf Community guide and information for country clubs, golf communities and private golf communities across the United States.


Lake Placid / Saranac Lake Area Golf Courses

Craig Wood Golf Course -
518-523-9811 877-999-9473 (In Season)
Craig Wood Golf Course offers a challenging round of golf in a spectacular setting. Designed by Seymour Dunn in 1925, this carefully maintained municipal course is strategically carved into the Adirondack countryside. Itís the perfect opportunity for a great round of golf.

Lake Placid Club Golf Courses -
Tee Times: 518-523-4460 800-874-1980 Lake Placid
Set amidst towering white pines in the heart of Adirondack splendor the historic Lake Placid Club offers unique real estate that is stunning in its natural beauty and rich with recreational opportunities. The Club comprises over 900 acres of land providing a variety of exclusive Adirondack homes, Condominiums and lots with an unmatched range of amenities - including 45 holes of championship golf - and conveniently located close to the center of the village of Lake Placid.

Whiteface Club & Resort Golf Course -
518-523-2551 1-800-422-6757 Lake Placid
Whiteface Club Golf Course is one of the most notable and majestic golf courses in the eastern United States. Built in 1898 on the shores of Lake Placid, it soon became the course of royalty, move stars and famous sports figures.

Saranac Inn Golf & Country Club -
518-891-1402 Saranac Lake
The Saranac Inn Golf and Country Club was founded at the turn of the century and designed by renowned Scottish Pro and Architect Seymour Dunn. The course was designed using the natural terrain to provide a wonderful golfing experience, with spectacular mountain views, pure mountain air and a memorable fragrance emanating form the balsams that line the course.


Saranac Lake Golf Club -
518-891-2675 Ray Brook
A friendly 9-hole course on route 86, between Saranac Lake and Lake Placid fun for both novice and experienced golfers. Offers a complete practice facility. 518-891-2675.



FIND THE HOME OF YOUR DREAMS
WITH JUST ONE CLICK!

Click here to view local listings anywhere in the US! Determine the value of your own home with one click!
Find a great loan & view the lowest interest rates online!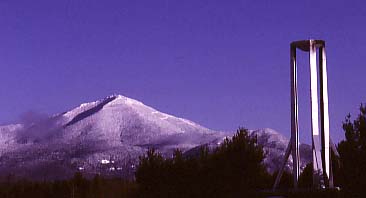 Olympic Torch with Whiteface Mountain
in background


Adirondack Dining .com
Phone: 518-891-3745 Fax: 518-891-3768
E-Mail: RobGrant@northnet.org
This website is owned and operated by
adirondacks.com internet publishing group.
For advertising and editorial content,
please contact Rob Grant;
adirondacks.com reserves the right to reject,
modify or cancel any advertising at its sole discretion.





webmaster: Susan Moore
All copy & images copyright- Adirondacks.com Internet Publishing Group